Arthur
Bio:
The legendary knight who jumped into the demon world all by himself to save the prince who had been kidnapped by Satan. While best known for his dauntless courage in the face of terrifying monsters and life-threatening traps, he also enjoys wearing strawberry-print boxer shorts. Though he looks like an old man, he's really only 28 years old.

Real Name:
Arthur

Alliance:
Capcom

First Appearance:
Ghosts 'n Goblins (1985)

Occupation:
Knight

Abilities:
Can rapidly hurl spears, swords, etc. towards his enemies. When wearing gold armor, he gains the ability to use magic.

Weapons:
His inventory includes large lances, swords, fire bottles, bombs, boomerang scythes, the Swallow Blade, vine whips, etc.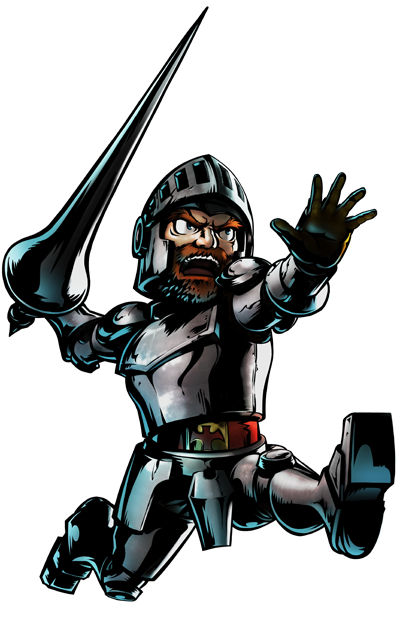 Character Moves