Deadpool
Bio:
To cure his terminal lung cancer, Wade attempted to obtain mutant powers artificially. However, the side effects of the procedure disfigured him and also caused psychological damage. Although he loves having cheerful conversations, because of his madness no one really knows what he's saying.

Real Name:
Wade Wilson

Alliance:
Marvel

First Appearance:
The New Mutants #98 (1990)

Occupation:
Mercenary

Abilities:
A healing factor coupled with enhanced physical conditioning. He is also a specialist in close-quarter combat, and his assassination skills are unparalleled.

Weapons:
Uses various weapons including handguns, machine guns, grenades, swords, nunchaku, etc. He also has a teleporting device on his belt, but it tends to malfunction easily.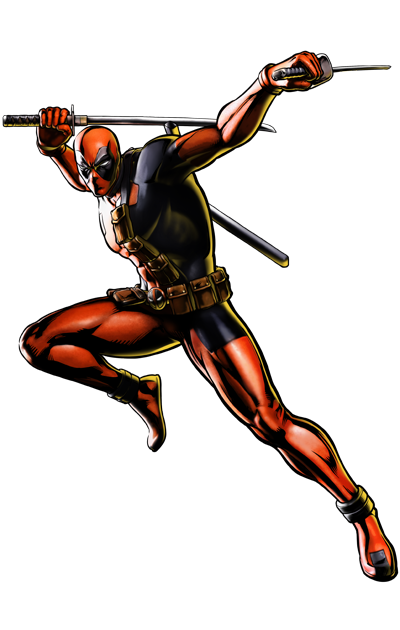 Character Moves