Felicia
Bio:
A catwoman who was taken in by a gentle Sister, she is very kind and cheerful. She worked hard to achieve her dream of becoming a musical star. In order to help children who shared her circumstances, she now works as the Sister of an orphanage.

Real Name:
Felicia

Alliance:
Capcom

First Appearance:
Darkstalkers (1994)

Occupation:
Musical Star, Sister of an Orphanage

Abilities:
Can fight with feline abilities. She can also transform fully into a cat, although this is not really useful in battle.

Weapons:
Fights with razor-sharp claws.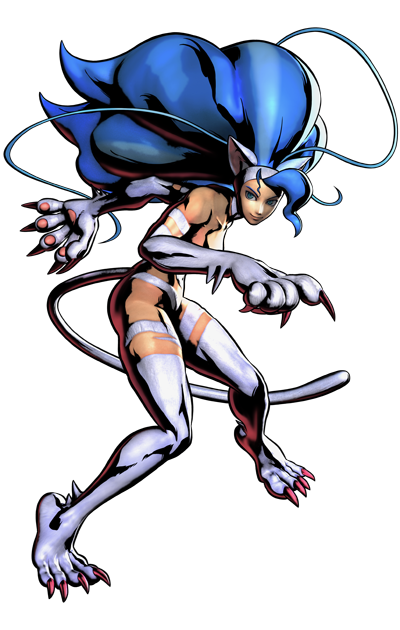 Character Moves