Ghost Rider
Bio:
Bonded to the demon Zarathos through Mephisto's manipulations, Ghost Rider can project and control Hellfire. He manipulates mystical chains that can transform into other weapons.

Real Name:
Johnathan "Johnny" Blaze

Alliance:
Marvel

First Appearance:
Marvel Spotlight #5 (1972)

Occupation:
Former Stuntman

Abilities:
Can summon Hellfire, and is a world-class motorcyclist. Anyone who falls victim to his Penance Stare will experience firsthand all the pain and suffering they have inflicted on others.

Weapons:
Enchanted Chain, Hell Bike, etc.
new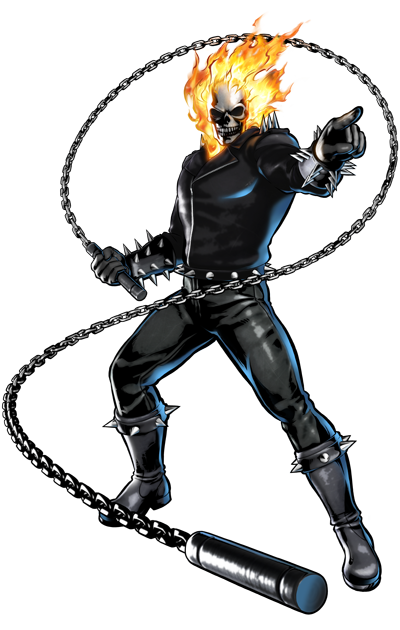 Character Moves