Iron Man
Bio:
Captured by a terrorist group in a war-torn region, Tony created a battle suit to help him escape. Afterwards, he improved the battle suit to become Iron Man, and has dedicated himself to protecting the peace since.

Real Name:
Anthony "Tony" Edward Stark

Alliance:
Marvel

First Appearance:
Tales of Suspense #39 (1963)

Occupation:
Adventurer, President Emeritus of Stark Industries

Abilities:
Tony's sharp mind and technological know-how allow him to develop and maintain his own battle suit. As Iron Man, his armor is equipped with various weapons, as well as the ability to fly.

Weapons:
He has various weapons, including the repulsor rays he can fire from both hands, anti-tank missiles, and the UniBeam he fires from his chest. He has several armors with different functionality.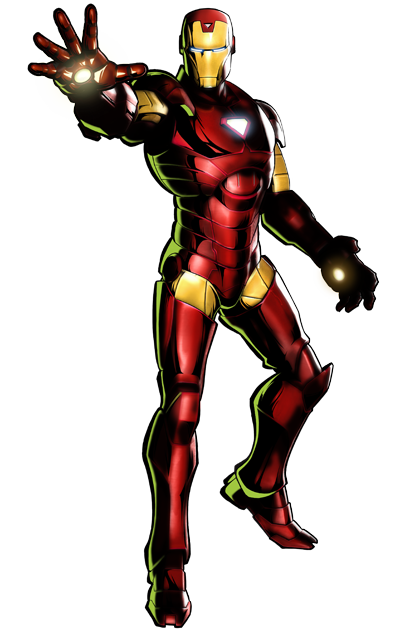 Character Moves