Morrigan
Bio:
She is a succubus, a demonic creature able to seduce men. She is well known for her voluptuous figure and her titillating clothing. Although she is the head of the Aensland house, one of the three major houses of the demon world, she often abandons her dull duties to go look for excitement.

Real Name:
Morrigan Aensland

Alliance:
Capcom

First Appearance:
Darkstalkers (1994)

Occupation:
Head of the Aensland House

Abilities:
The large wings on her back can transform into tools, such as a jet booster, large sickle, drill, etc., as needed. She is also able to drain her opponent's energy, and create clones of herself.

Weapons:
In addition to powerful magic, she can also utilize her wings, which are composed of a collection of bats.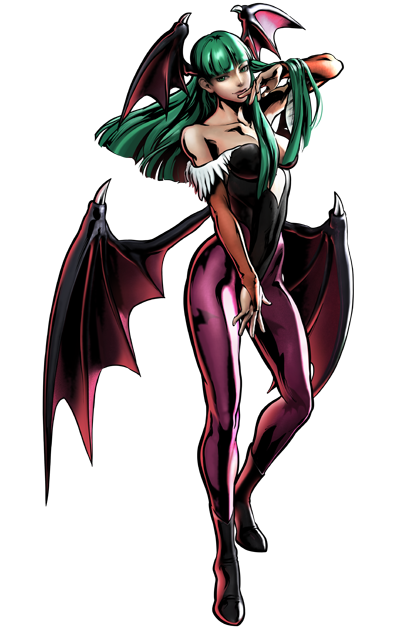 Character Moves