Nathan Spencer
Bio:
Once a hero of the war against the Empire, he was branded a traitor and sentenced to death by his government following the Bionic Purge. However, with the emergence of a new bionic threat, he has answered the call to return to the battlefield.

Real Name:
Nathan Spencer

Alliance:
Capcom

First Appearance:
Bionic Commando (1987)

Occupation:
Former U.S. Government Operative (Dishonorably Discharged)

Abilities:
Besides the bionic arm attached to his left shoulder, he is proficient with various firearms.

Weapons:
In addition to his bionic arm, he also utilizes handguns, rifles, grenade launchers, etc.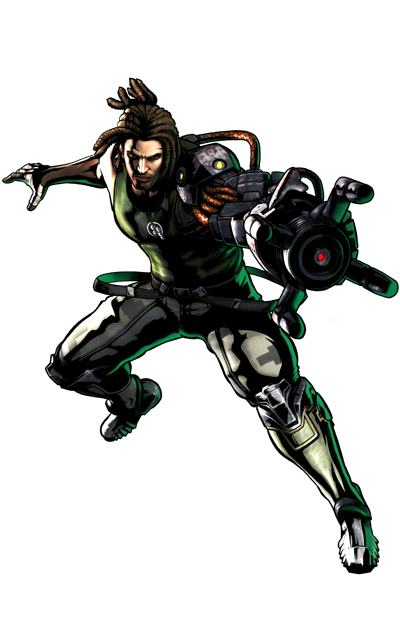 Character Moves