Thor
Bio:
Thor is the son of Odin, ruler of Asgard, the home of the gods. Known as the strongest warrior in Asgard, his prideful ways were reformed after spending time living as a human. Currently, he is a member of the Earth's mightiest heroes, the Avengers.

Real Name:
Thor Odinson

Alliance:
Marvel

First Appearance:
Journey into Mystery #83 (1962)

Occupation:
Warrior, Adventurer

Abilities:
Trained as a warrior, Thor excels at hand-to-hand combat, sword fighting, and throw techniques. With his other-worldly stamina and superhuman strength, ordinary attacks have no effect on him.

Weapons:
Thor wields Mjolnir, a hammer forged from uru metal. Mjolnir is virtually unbreakable, and allows Thor to command the powers of the storm: rain, thunder and lightning.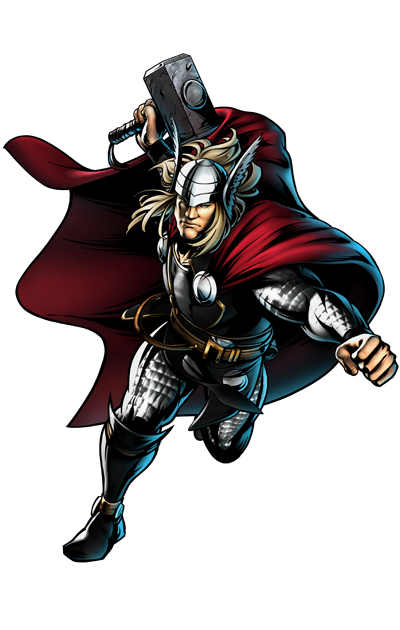 Character Moves