Viewtiful Joe
Bio:
Before becoming Viewtiful Joe, he was just a 17-year-old who loved the movies. His girlfriend Silvia often became angry over his immature ways.

Real Name:
Viewtiful Joe

Alliance:
Capcom

First Appearance:
Viewtiful Joe (2003)

Occupation:
High School Student, Young Hero

Abilities:
His VFX Power gives him abilities similar to camera effects seen in movies, such as the ability to slow down everything on screen.

Weapons:
Utilizes various weapons, including his Voomerang and Shocking Pink Bombs. With his beloved Six Machine, an aircraft capable of transforming into a robot or a cannon, he is ready for any battle.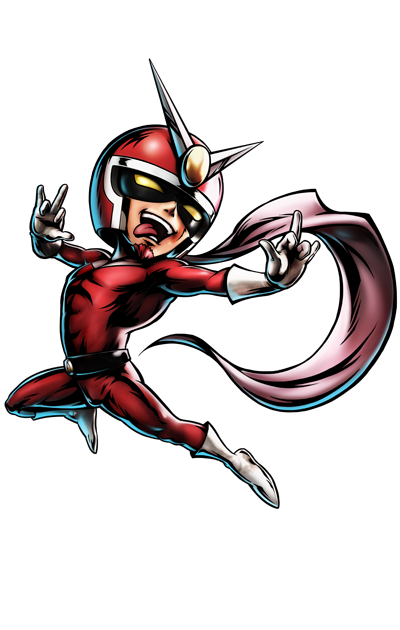 Character Moves