Wolverine
Bio:
Beneath his gruff and crude exterior lies a noble spirit who genuinely treasures his comrades. However, in the face of his enemies he is mercile, often employing extreme measures in his methods.

Real Name:
James Howlett

Alliance:
Marvel

First Appearance:
The Incredible Hulk #180 (1974)

Occupation:
Adventurer

Abilities:
A specialist in close-quarters combat, Wolverine's healing factor gives him that extra edge in a fight. In addition to his fighting abilities, he is also fluent in multiple languages.

Weapons:
Claws coated in virtually indestructible adamantium, which he can freely release from both hands. The claws are part of his skeleton, which is also coated in adamantium.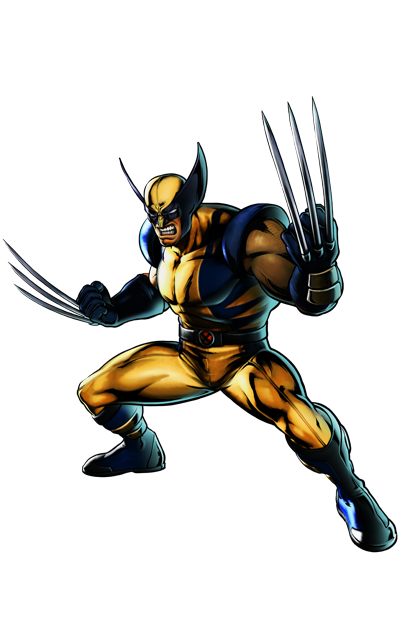 Character Moves