X-23
Bio:
Cloned from a damaged Wolverine gene sample, X-23 was created for one reason: to be the perfect killing machine. For years, she proved herself a notable assassin, though a series of tragedies eventually led her to Wolverine and the X-Men, with whom she now seeks to turn her life around.

Real Name:
Laura Kinney

Alliance:
Marvel

First Appearance:
NYX #3 (2004)

Occupation:
Adventurer

Abilities:
Due to her extensive training as a top-secret operative, X-23 is a master of multiple forms of martial arts, and is an expert in assassination techniques.

Weapons:
Two claws in each hand and one in each foot, all made from virtually indestructible adamantium, which she can use freely.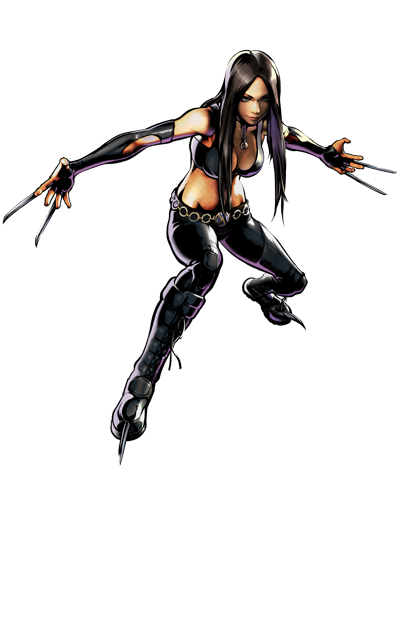 Character Moves